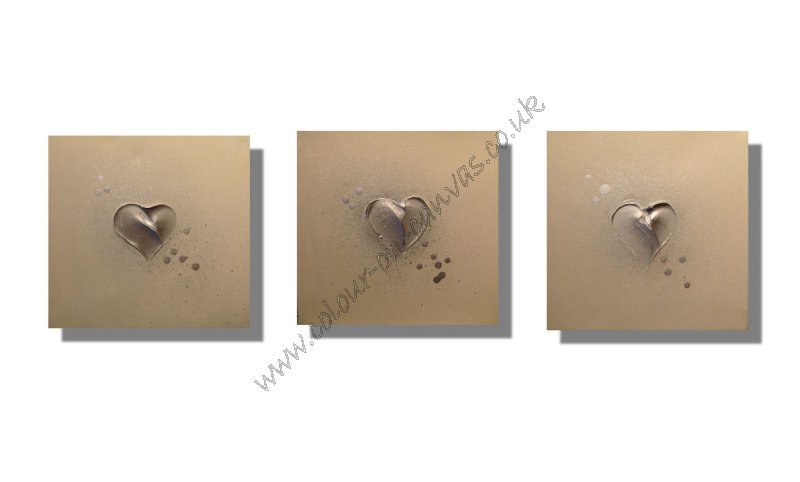 A beautiful set of 3 individual heart canvases.

Each silver heart canvas canvas comprises of a light cream background and a raised, sculpted heart in sparkly chrome silver that really captures and reflects the light.

If you would like your canvases to be set against a different coloured background, this can be arranged. Simply let us know at the time of your order!