29 July 2020
Still very busy in the studio! The Devonshire Arms Hotel and Brasserie (where I am exhibiting) is now open with new COVID 19 protection procedures in place. Please see their website for opening hours and further details.
26 June 2020
Phone line should be back up and running ok now.
23 June 2020
Please note, we are currently experiencing some problems with the landline phone line as are switching over provider today. Please contact us by email if you need to speak to us. Apologies for any inconvenience.
Kerry x
JUNE 2020
EXTREMELY BUSY IN THE STUDIO AT THE MOMENT WITH LOTS OF ORDERS ON THE GO! DUE TO DELAYS WITH SOME OF MY SUPPLIERS, SOME ORDERS HAVE SLIGHTLY FALLEN BEHIND ON TIMESCALES. SO SORRY FOR ANY INCONVENIENCE THIS CAUSES. I'M WORKING VERY HARD TO GET ORDERS OUT TO YOU AS SOON AS I POSSIBLY CAN. THANKS SO MUCH FOR BEARING WITH ME, KERRY X
APRIL 2020
**CORONAVIRUS UPDATE - KERRY WORKS FROM A HOME BASED STUDIO. TO DATE, WE HAVEN'T COME INTO CONTACT WITH CORONAVIRUS AND ARE CURRENTLY ALL WELL, SO ARE STILL TRADING AS NORMAL. PLEASE REST ASSURED THAT STRICTEST LEVELS OF HYGIENE ARE BEING ADHERED TO AND THE COURIERS WILL NOT MAKE YOU SIGN. STAY SAFE EVERYONE **
DEVONSHIRE ARMS - BOLTON ABBEY. SADLY HAS TEMPORARILY CLOSED DUE TO CORONAVIRUS. I WILL STILL CONTINUE TO ENHIBIT THERE WHEN IT REOPENS.
PLEASE NOTE - WE CANNOT SHIP INTERNATIONALLY AT THIS CURRENT TIME, DUE TO A LOT OF COURIER COMPANIES HAVING SUSPENDED THEIR SERVICES. WE WILL OF COURSE KEEP MONITORNG THE SITUATION.
May 2019
I was approached by the BBC & donated 2 x canvas paintings to be used in their DIY SOS programme. I was invited along to the 'Big Reveal day in Scunthorpe for filming & met Nick and the team, as well as the lovely, truly deserving family. It was such a privilege to be involved!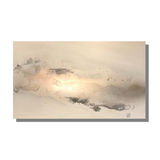 December 2018
Struggling what to get as a gift for someone special? Gift Vouchers are available in any amount. Simply fill in your contact details and we will be in touch to request payment and will send your Gift Voucher out by First Class mail.
October 2018
Busy, busy in the studio as have a HUGE order to do for property developers in Gibraltar again! I have reduced all of my Art in Stock items down so there are some great bargains to be had!
14 September 2018
Well, my art seems to be going down well at the Devonshire Brasserie and I've just been down to install a few new artworks in there. A couple of navy and champagne fluid art ones and a small, framed Abbey Abstract one. The setting really suits bright striking pieces with a touch of texture and sparkly metallics!
I hope people like them!
Kerry x
3 May 2018
Well after a busy few weeks in the studio I am currently exhibiting at the Devonshire Arms Brasserie in Bolton Abbey, Skipton, North Yorkshire!
This is somewhere I have always wanted to exhibit as myself and my husband were married here & they always seem to get such excellent artists in too!
I have tried to come up with a new different series of paintings to compliment the setting and also the colour scheme too! Some have been framed, which really sets them off I think! I hope you like them!
Kerry x
24 April 2018
EXCITING NEWS!
Kerry is very busy in the studio as is soon to be exhibiting at the Devonshire Arms Hotel Brasserie, Bolton Abbey as from 3 May 2018!
1 APRIL 2018
HAPPY EASTER EVERYONE!
***PLEASE NOTE, WE ARE TAKING A SHORT HOLIDAY AND WILL BE BACK ON 9 APRIL 2018. WE WILL ANSWER YOUR ENQUIRIES AND GET YOUR CANVASES TO YOU AS SOON AS POSSIBLE AFTER THIS DATE. WE APOLOGISE FOR ANY INCONVENIENCE THIS CAUSES.***
1 March 2018
SNOW, SNOW, SNOW!
Here in the Yorkshire Dales we've had a lot of snow! I helped dig the courier out of a snow drift on his way to me yesterday. The courier didn't make it to collect canvases today & the next dispatch day will be on Monday 5th March (weather permitting!) The couriers have also informed me that a lot of deliveries to Scotland have been delayed because of weather conditions. .
Over the past few days I have really struggled to heat my studio up sufficiently too! Paint is thicker & my paint brushes were actually frozen yesterday! As I tried to paint some canvases, I was having trouble as the cold seems to have made the canvas fabric on some sag and ripple, and it it's not that, some have dried out with condensation markings on them. Please bear with us at this testing time! I will get your artwork to you as quickly as I possibly can! Thank you for your patience!
Kerry x
Happy New Year everyone!
I'm back in the studio & have been creating a few contemporary one-off original, 'fluid art' experiment canvas paintings that will be added to my 'Art in Stock' section very shortly. All other customer orders are work in progress.
Kerry x
29 November 2017
Workloads are increasing - Timescales are approx. 8 working days at the moment although we're working hard to try and bring these down. Please bear with us at this busy time! Last orders to receive made to order canvases, in time for Christmas is 15th December. Art in Stock can be ordered up until lunch time Thursday 21st December. My last posting day will be Thursday 21st December or Friday 22nd December for a Sat am delivery.
November 2017
Check out this contemporary pheasant canvas recently commissioned & painted for a customer! The bird was sculpted and raised on the canvas, in a thick silver paint and there was so much interesting detail to look at. I was so pleased with it! I'm so pleased my customers were too!
Kerry x
23 Oct 2017
Check out this brand new, one-off original canvas which is new to our 'Art in Stock section' 'Experiment 2' in soft greys and blues with silver, a hint of navy and rose gold/copper detail. There's lots of interesting detail to look at within it! It looks even better in reality! It's one of our current personal favourite designs! Looks great hung anyway up as it has been initialled on the side and signed on the back!
Oct 2017
I have been experimenting in the studio with a new painting technique, so I aptly named this one-off original canvas 'Experiment.' It sold straight away, so keep on eye on more works coming soon in this modern contemporary style!
7.8.17 - BACK FROM HOLIDAY & BACK IN THE STUDIO!
I have a few orders from just before I went on holiday! I'm hoping to get these out later this week! Orders made whilst I was away have been started and should take approx. 5-7 working days before dispatch!
***PLEASE NOTE OUR HOLIDAY DATES OF 29 JULY -6 AUGUST ***
THERE MAY BE A SLIGHT DELAY ON ORDERS RECEIVED AROUND THIS TIME! WE APOLOGISE FOR ANY INCONVENIENCE CAUSED!
24/7/17 - Been extremely busy lately due to a large order of HUGE canvases (some 2m squared!) going into a Villa in Gibraltar! Hope they like them!
***OUR SALE EXTENDED FOR A LIMITED TIME ONLY! ***
Currently exhibiting at the Cavendish Pavilion, Bolton Abbey, Skipton, North Yorkshire, BD23 6BT for 6 months.
Why not visit to browse the artwork, have a meal, drinks or snacks in the beautiful setting?