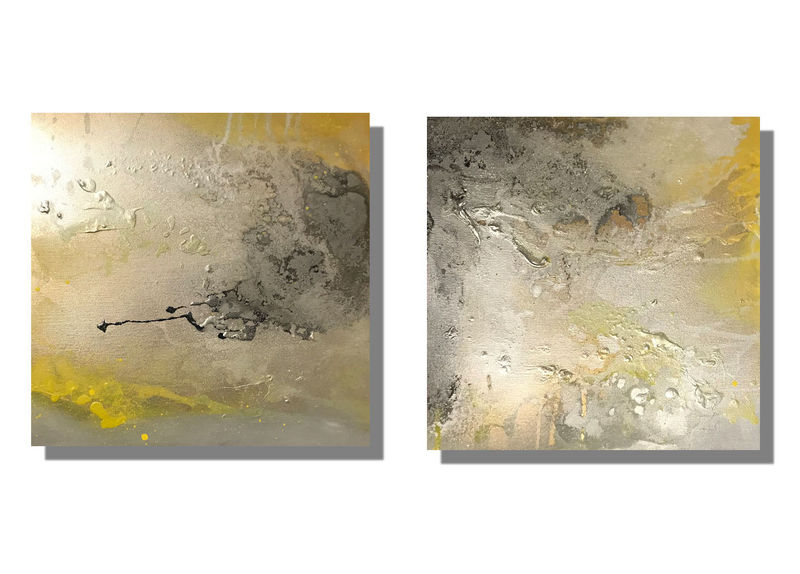 'Exposed - Yellows/Grey' Set of 2 x 50x50cm canvases

A stunning set of one-off original canvases as it would be impossible to create them exactly like this again!

Yellow and silver canvas wall art - Lots of interesting detail to look at within these original art canvas paintings.

The originals pictured have now sold, but Kerry can have a go at painting another very similar pair up for you again.